About Us
Capt. Bubba Carter
Located in the famous Los Sueños Resort and Marina with luxury condominiums, restaurants, bars all accessible by golf cart, we can handle all your needs.
.
About Capt. Bubba Carter
Sport Fishing is in Capt. Bubba Carter's blood. He has fished in many locations around the world such as: The Dominican Republic, Panama, CoCos Island, St. Thomas V.I., Venezuela and Costa Rica.  He has achieved many awards, recognitions and nominations, featured in several sport magazines, fished in hundreds of tournaments, and has appeared on ESPN! With 30,000 Billfish released, 18 World Records, Fantasy Slam (5 Billfish species in 1 day…he only caught 5 fish that day!!), Super Grand Slam in both Atlantic and pacific Oceans, 2006 AFTCO Trophy for most tagged and released Billfish in the world, and Billfish Foundation Captain of the Year 2006, nominated Captain of the Year 2011 Edge Magazine…Capt. Bubba Carter, is waiting to transform your dream of a Costa Rica Sport Fishing Trip…Into reality!
Capt. Bubba made SaltWater Sportsman 50 Top Charter Captains list.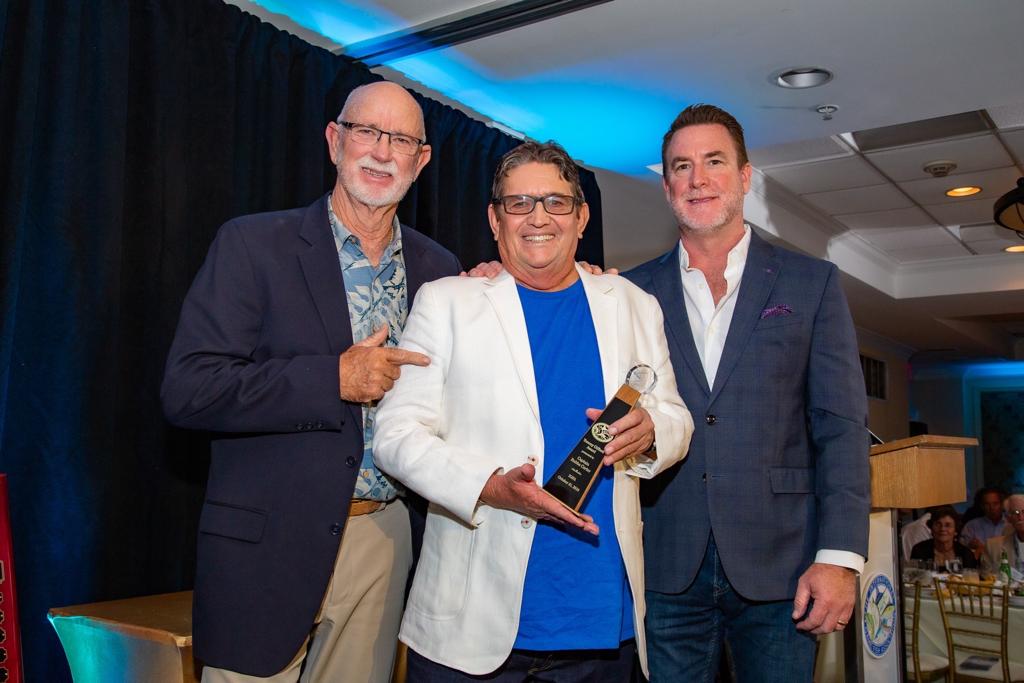 Tommy Gifford Award
Tommy Gifford is considered one of the most innovative bluewater anglers who ever lived, and one of the greatest charter skippers and guides.
Each year, at the Tommy Gifford Awards, recipients are selected through a rigorous process conducted by the Legendary Captains and Crew Committee. In 2019 Capt Bubba Carter was selected with this prestigious life achievement.
The Tijereta
The latest version of the Tijereta ("frigate bird" in Spanish) is a 43' Island Boat Works Custom built in North Carolina. Cold molded construction glass over wood, twin Cummins Diesel, large cockpit and Air-conditioned saloon. The Tijereta has been updated every year since 2012 with 25-knot cruse.
New teak deck

 

New fuel tank
New Cummins electronics engines no smoke
New Phraser generator
New Garmin and Furuno electrnics
New AC units
New Sea Keeper for your comfort
New LB dredge reels
New Furuno OMNi sonar
Internet service on board (for extra cost )
Tackle
 8 BFC 20 Shimano

 

(Tournament tackle)
8 Tyrnos 30 Shimano
4 Tiagra 50 Shimano
4 Tiagra 80 Shimano
2 Tiagra 80 Shimano Teaser reels.
 Custom Built roads by Bill Buckland and Dru
For your safety The Tijereta has:
Two six man life raft
Handheld VHF
Handheld GPS
Handheld Sat phone and an Iridium Go to text and email from IPhone.
2 Epirb emergency signal devices
15-life vest
2 complete flare kits
A flir, which is an inferred camera to find people in the water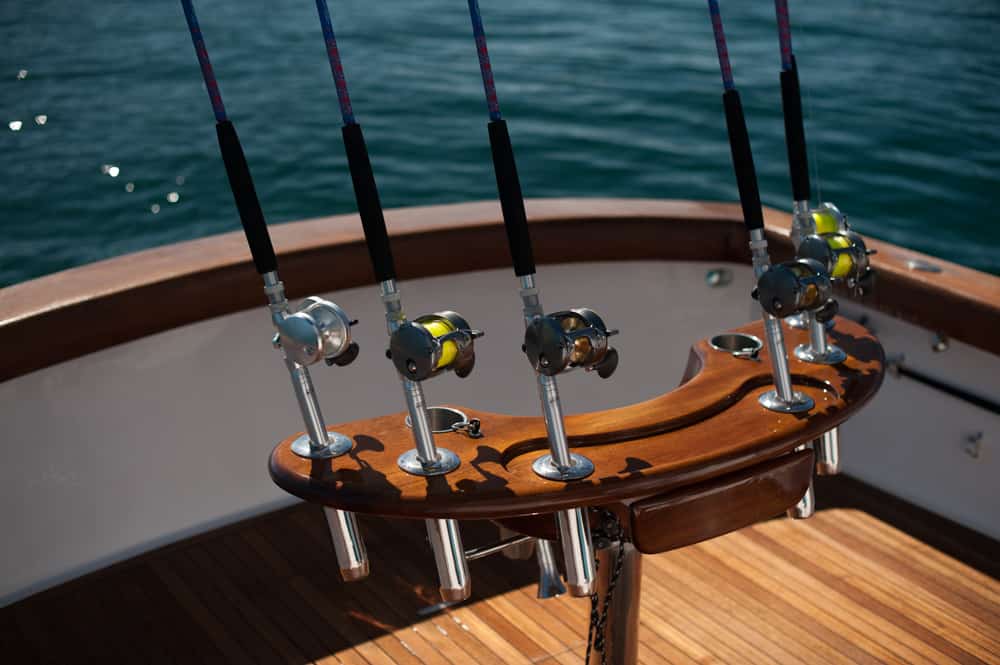 How we fish?
We will fish any way you like to fish.
Normally during sailfish season we fish four trolling baits two dredges and pull two teaser.
For Sea Mount fishing we prefer to bait and switch just pull for the teaser and two dredges.
We also have spent a lot of time fly-fishing and have been on the team for several world records.
We are very seasoned in light tackle fishing also.
If you choose to fly fish or light tackle we recommend bring you own tackle.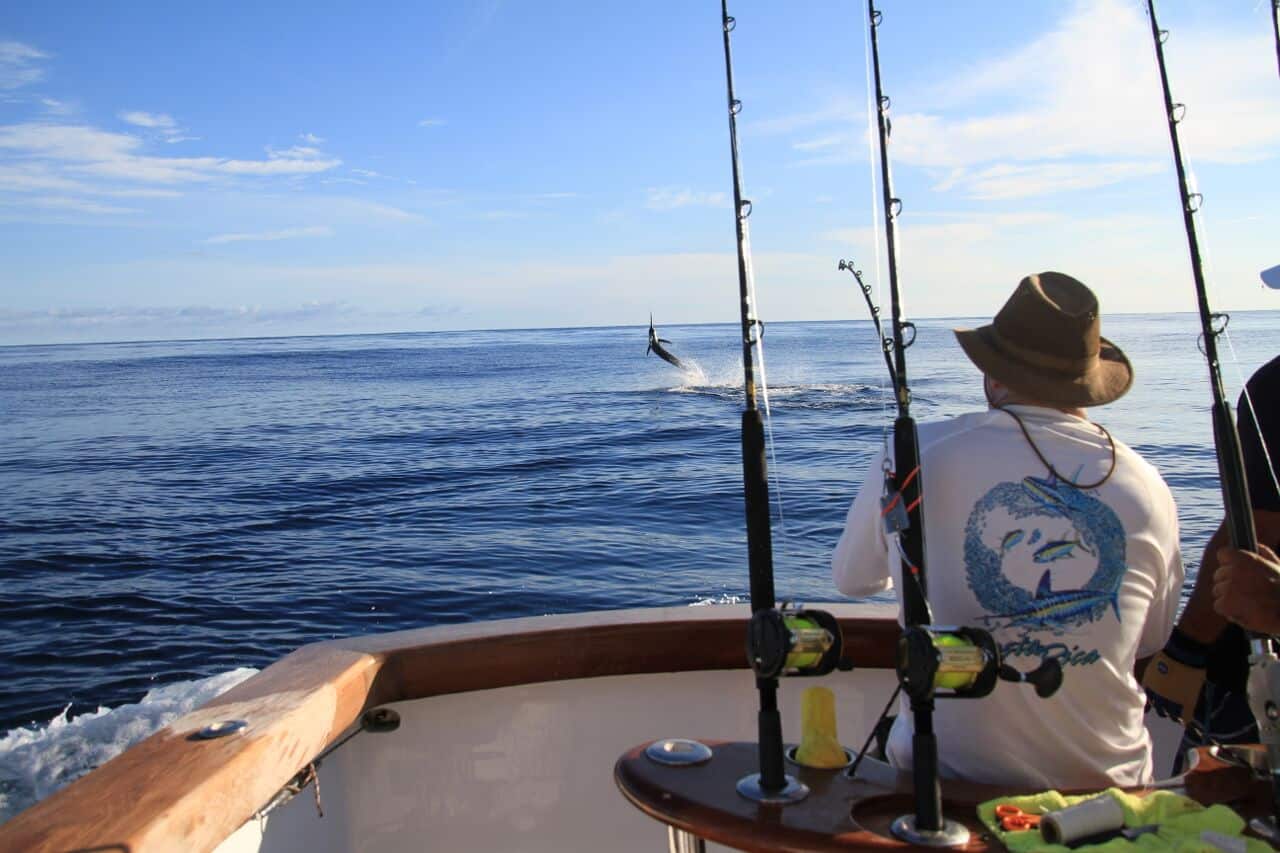 The Weather.
During Sailfish season the weather is very calm and very little to no rain. We have never canceled a trip for weather in 18 years of fishing. Here is Costa Rica from November thru May it's slick calm glassy.
During the Sea Mount season from April thru January is rainy season also with some storms starting in June mostly in the afternoon.
As for the sea conditions at worst 5 to 8 feet, that happens 2 or 3 days out 50 days fishing, 40% of the days are 2 to 4 feet the rest of the time is very calm.
Marina los sueños, Herradura, Puntarenas, Costa Rica.
011(506)8650-2203 011(506)8302-9590
Toll Free 1-843-547-0341